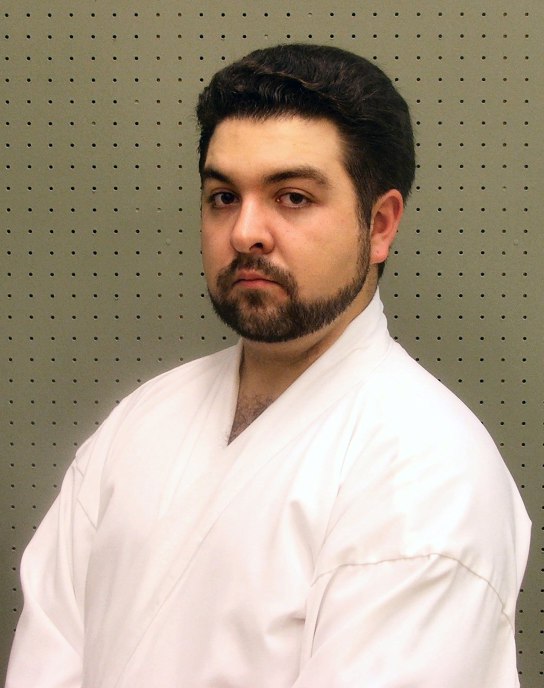 Jason Hasse was born in 1977 in Lansing, Mich. In 1991, he enrolled in the community karate class, offered at Otto Middle School.

Jason's teacher, Gary Mollett, awarded him a scholarship that would cover his dues until he attained the level of black belt. After obtaining the rank of 1st Dan in 1994, Jason worked for his lessons as an assistant instructor.

In 1998, Jason began to come into his own as an instructor. He taught children's self defense and safety awareness in Grand Ledge. And in 1999, he made a similar effort in the Eaton Rapids area. He continued to seek knowledge and inspiration from his Sensei and mentor Mr. Mollett who had now begun training in a new ryu-ha (style) of Karate.

In November 2003, Jason was awarded an honorary rank of 3rd Dan in shorin-ryu karate-do.

In May 2006, Jason was offered the chance by Sensei John Hutchcroft to join a group of candidates to test in front of a panel of United States Karate Kai instructors. He welcomed this opportunity, trained very hard and on September 16 earned his 3rd Dan rank.

Hasse Sensei can be contacted at hassekarate@yahoo.com .

Current Rankings
3rd Dan-Matsumura Seito Shorin-Ryu Karate-Do (USKK)
1st Dan-Shiho Karano Karate-Do (SKKI)
1st Dan-Shiho Karano Ju-Jitsu (SKKI)
3rd Kyu-Muso Jikiden Eishin-Ryu Iaido